Courtyard Marriott, Hinjewadi, Pune
After unsuccessfully attempting to fall asleep last night, thanks to absolute lack of sound-proofing at the hotel room, I found myself waking up to a phone call from my aunt for breakfast.
I did eventually fall asleep and slept like an elephant, after being tired from working from 6am. to running an event till 11pm without any breaks.
But I was pleasantly surprised delighted to see the breakfast spread offered at the hotel.
My wife got herself buttermilk pancakes: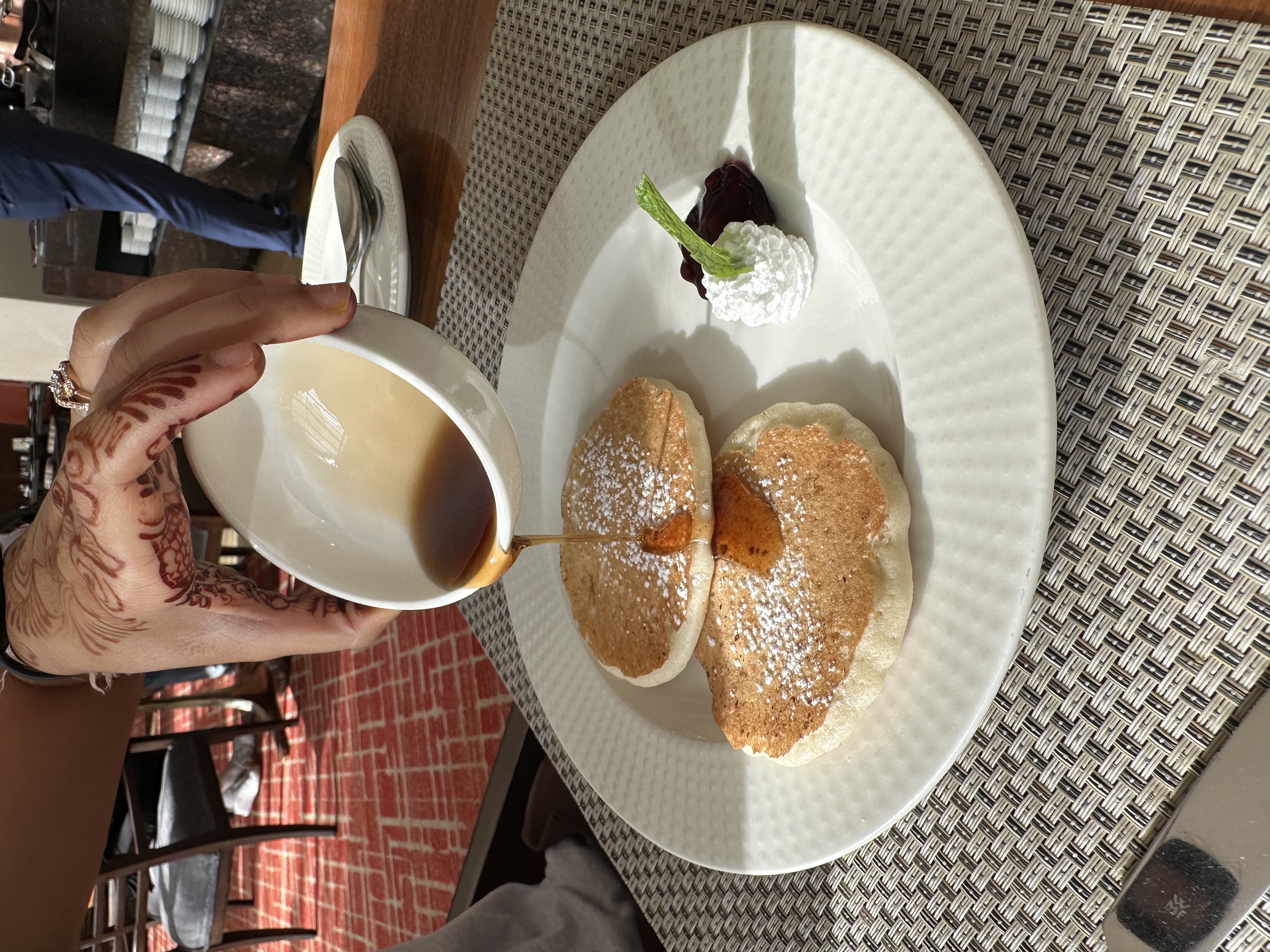 And I got the Eggs benedict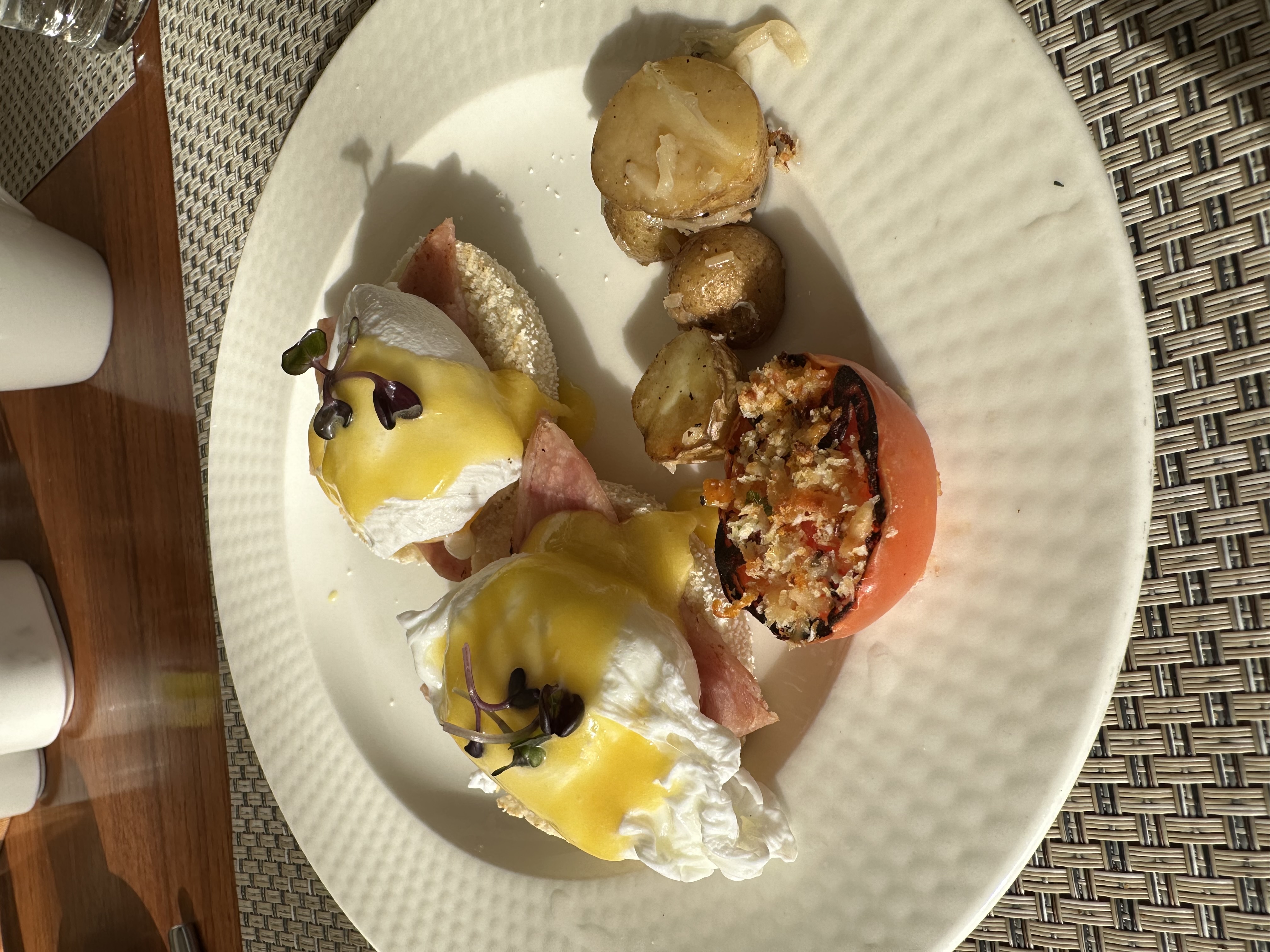 I haven't seen either of these being offered as an option even at the most upscale hotels in Pune, but a business hotel outside of Pune has these, and they nailed both of it.
---
Off-topic, I really dislike how overly processed these photos look from the iPhone 14 Pro. Yuck! I assure you, the food looked much more appetizing in person.